Snow…Venus …Morgan Freeman …and accidents
March 3, 2009 bsmith101
Tags: accidents, accidents on the job, bus drivers, bus ride. bus accident, Dunkin Donuts, emergency rooms, health, injuries, Morgan Freeman, Morgan Freeman's car accident, New York City, shoveling snow, snow, Sports, Tennis, Venus Williams, warning signs, `shock following an accident

Buried under it today…and it is piled high.
I awoke to more than a foot of snow outside this morning. And it is still coming down steady. But I wanted to get a head start on the shoveling…so, I got up and out in it while it was still light and fluffy. It is much easier to shovel that way.
It has tailored off a bit now…but still coming down…and has been doing so all day.  But I am still loving it.  I feel blessed just to be able to get out in it and shovel it.
I just got off the phone with a cousin…in the Virginia Beach area. And she said that most of the
neighboring towns around her closed down everything due to the snow down there.
While I was visiting with one of my sisters this morning after shoveling…whom I stopped by to visit upon my deciding to treat myself to a large cup of hot tea and cranberry muffin at Dunkin Donuts.  Well, after all that shoveling…don't you think that I owed myself something?
http://franchisesale.bloghi.com/2007/05/29/dunkin-donuts.html
But I never made it to getting my cup of tea or my muffin.   I did, however, end up having breakfast at one of my sister's house…while there I saw a news segment on TV showing how the snow had hit as far south as Alabama straight up the East Coast.
Venus Williams has won yet another tournament.  She went from game to game with very little challenge to her masterful skills.
Boy, those Williams girls are busy raking in the money.
This weekend Venus picked up another hefty check…this one in Acapulco for $37,000. Not bad for chasing down a bunch of little yellow balls.  And they get to travel to some great places…like Acapulco, Melbourne, London etc…etc…all expenses paid.  That is what I call living.
Kind of makes you wish that your dad had gotten you up early and taken you out to some local court as a little 9 or 10 year old child…and just started throwing balls at you.
Doesn't it?
http://www.football.virginmedia.com/pe/Tennis/Headlines/0,,12555~1575104,00.html
http://www.football.virginmedia.com/page/Tennis/Headlines/0,,12555~1574177,00.html
Okay…okay…I get the message. 
You want more on this story.  So, here is the latest.
Since that story on actor Morgan Freeman first broke shortly after he ran into a ditch or hit that tree down there in Mississippi…Freeman is beginning to truly understand that old time saying-
"When it rains it pours."
Well, as you may remember in my first blog on the story…Freeman's wife, Myrna, didn't
waste any time hitting him with the divorce papers…like the very next morning.  And in doing so she put herself in line to reap a hefty portion of his loot…somewhere near $100 million if not more.  But as of Wednesday of last week…old Freeman was hit again.
Truthfully speaking…he would do better just running around in a dark alley carrying a couple of money bags with large dollar signs on them.  I doubt that robbers in a dark alley would be as bad or hard on him.
But here is the kicker…the woman in the car.  Yes, she was as I stated in the other blog …his white mistress…and ex-friend of his wife.  Well, she rallied up her own lawyers and now she is after old Freeman too.  She claims to have been a victim…injured party in the automobile wreck which left poor Freeman in the hospital with a busted up knee and other injuries as they had to be rescued from the damaged vehicle via the Jaws of Life…you know that heavy equipment used to prey open a car in order to get the occupants out of it.
The woman claims that Freeman was drinking excessively…one drink after another.  And that he was highly intoxicated went he had gotten behind the wheel.
Seeing him take one drink after another…and knowing his condition when Freeman got into the car to drive them to whether they were headed…motel or alleyway, I don't know….but I guess she had her pick.   You really have to wonder why she got into the car with him knowing the state he was in…or at the very least…
Why she hadn't offered to drive the car herself?
Perhaps, she too was drunk.
However, with all the drama currently in his life…there is  little wonder why Morgan Freeman hasn't been looking
much like himself  lately.  The good part…his vehicle was insured.  But if  Demarius Meyer…who suffered head injury during the accident…which could mean memory loss, soft tissue damage, whip flash, neck and back injury etc…etc..well, if she gets her way…poor ol' Morgan will have to pony up plenty more money.  And this being taken into consideration…she could reach way pass whatever his insurance policy allows and put her hands directly into his pockets with regards to her claims of injury.
The thing about accidents…the injuries are not worth the money.  And I don't care what the amount is that someone may get in compensation.   It is not worth it.   Better to have not been involved in the accident in  the first place…far better.  But if you get injured…there is no option but to file a claim for injury…somebody has to pay for the medical bills that follow.
Once while going home from New York…I was traveling via an interstate bus…and the bus driver fell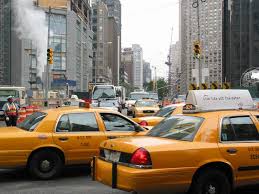 asleep at the wheel.  There were about 6 of us on the bus…as prior to the driver falling asleep our original bus had had a mechanical problem so we had to wait on another bus to leave Port Authority.  But the other bus did not have enough room for all of us.  So, myself along with the driver and a few other passengers had to wait for the company to dispatch another bus for us.
It is funny…just laying here with my son's laptop and typing this story now…I remember something I had forgotten.  While waiting on that 2nd bus to come and pick us all up.  My mind kept saying to me …I should go home.  As you read this blog you will come to understand…that I really should have walked across and caught a city bus to the subway and done just that…gone home.  And yes…I really should have gone back to my apartment that day.   Just like my mind kept telling me…and it kept saying it over and over to me.  Now, let me continue on with this story…
I always try to sit on the first seat across from the driver.  So,  that is where I was sitting…and because I had gotten up early to catch the first bus out of the terminal going my way that morning…I had awaken  before 4 AM that morning.   So, by the time I got on the bus…I was very tired.
So, when the bus driver fell asleep at the wheel…I was fast asleep.  When I awaken I was on the opposite side of the bus.  As my eyes came open I thought I was coming up out of my sleep…but I had really been knocked out…and was then knocked back conscious.  I had been bounced from one side of the bus to the other…and it was my injuries that eventually over time told me and my doctors the story.
Therefore, by the time I was awaken…when I hit the other side of the bus…I had really been knocked back into a conscious.  When I opened my eyes the bus was shooting off sparks as it scraped  against
the middle divider separating the on-coming traffic of  I-95.  I had no idea as to what had happened…even the fact that I was on the opposite side of bus had not registered in my mind at that time.
The bus driver eventually pulled off the concrete girder and continued to drive as if nothing had happened.  A number of cars pulled along side of the bus blowing their horns and pointing to the side of the bus.  The driver finally pulled to the side the highway and stopped the bus.  I think that he was in shock himself…and maybe very much in denial.
I never knew what happened…but the driver started talking about how he had been up late…how he lived with an 85 year old woman etc…all kinds of crazy stuff.  I felt sorry for him because I knew it would mean his job.
When the driver stopped we all got off the bus.  At the time, I felt just a slight pain to my right arm…but I knew that
we were all blessed to be able to walk off of that bus.  I decided right then and there that I was not going to pursue a law suit against the bus company…because I was just happy that we had not been killed.
We waited along the side of the highway for yet another bus to come and claim us…which did sometime later.  But no state trooper ever came to the scene…and none of us were ever checked out for injuries.  We were put onto the other bus and continued on our journey as if nothing had ever happened.  By the time I finally reached my destination…I never knew anything was wrong with me.
Later that night I was back in New York…and when I tried to called friends…I could not remember any of the phone numbers.  I didn't think anything of  it…I just thought that it was nothing.  You know one of those times when you try to think of something and can't.  But when I showered and went to lay down…and I was overcome by dizziness.
I had been involved in enough accidents to know that this was a sign that something was wrong with me.  I thought that I could be bleeding internally…or something.  I knew I had to get out and get immediately to the hospital.  Luckily, the
hospital was right around the corner from me.   But by the time I started walking to the hospital…I was now fighting with an equilibrium problem.  I was starting to loose my balance…and things were becoming blurry.
I willed myself  into that hospital.  By the time I got there as they began to ask me questions like what was my social security number…my birth date…etc…etc.  I could not remember any of the answers…though as a rule this was information I could rattle off without much consideration.   But I could not that night.   This is when they rushed to admit me into the hospital emergency room…they also informed me that I had suffered memory lost from a level 3 concussion.  At that time none of that meant anything to me…but that was the beginning of many more medical bills
to come including surgery…and as I have already stated in a prior blog…I never say yes to surgery unless I feel I cannot do without it.
They kept me in the hospital the whole night not releasing me until after 9 AM the following morning.   They had run every possible test upon me.  Because when I had arrived at the hospital…they took my blood pressure and told me that I had been a walking candidate for a heart attack.  All of this had been due to an accident…which I had already told myself-
"I am not going to pursue this."
Because I thought that the only injury I had suffered was just a slight pain to my right arm…which was the very thing I had to later get operated on.  Later I found out from a friend of mine who drove for Greyhound that the driver of our bus, from another bus company, was suppose to have waited until a state trooper had showed up at the scene of the accident…and that none of us should have been allowed to leave the scene of that accident until a medical team had come and checked us all out.
That accident could have killed me…because I had no clue what had happened to me during it or the amount of trauma it had truly caused to my body.  I had been a walking candidate for a heart attack because of it…due to my blood pressure becoming so elevated.  And I do not suffer from anything like that or anything else.
I now tell everyone that I don't care whether they feel anything or not-
"If you become involved in an accident…go to the hospital immediately and get yourself checked out."
If I had not had enough sense to get out of my apartment immediately and go to the hospital following being overcome by dizziness later that night…I might have fallen asleep…become incapacitated…and died that night…but by the grace of God.
Once I had walked into that hospital, however, the medical bills started.  There was no option at that point but for me to have to pursue a legal claim against that bus company.
So, I have no doubt that that woman with Morgan Freeman during his automobile accident probably did get injured…considering the fact in particular that they had to be extracted from their vehicle by the Jaws of Life.
Once she had to start pursuing medical attention…she had a right to file a claim against him.  Somebody has to pay for the medical bills…and it should be the party at blame.
I really do not have much sympathy for men who cheat on their wives…or women who cheat on their husbands.  Oftentimes, the problems that emerge from the out of order relationship…are ones with great consequences as Freeman is now finding out.  It just was not worth destroying his 30 year relationship with his wife.   Not to mention all the money involved in their divorce and now the injury claims against him.  And he also has charges of DUI which he also has to answer for.
In order to replenish the large sums of funds flying out of his pockets…Morgan Freeman would have to work for the rest of his life.  And still may not earn it all back.
Yeah…when it rains it pours.
"Wouldn't you say so, Morgan?"
And I guess that old Johnny Taylor hit, Cheaper To Keep Her…really is true.  Yet ,another lesson for Morgan Freeman to ponder upon.  Because his wife is definitely no joke…something which after 30 years of being married to her… he should have already known.   She is taking him to the bank…and beyond.  The other woman will just have to stand in line.
http://news.celebritywonder.com/2009/02/26/Morgan_Freeman Accused_of_DUI.html
Speaking of accidents…once many years ago while riding on the local street bus…I saw a woman run across the street.  She ran directly into the path of the bus and was hit by the bus.  She fell down then got right up and leap onto the bus as if nothing had happened.  The driver asked her if she was alright and he was prepared to take her information…and tried to make sure she was okay.  But the woman said she was okay and continued to the back of the bus and took a seat.  I think she might have been embarrassed…or in shock from being hit.
But I knew that the woman had made a foolish mistake…and I think the other people on the bus felt so too as there was a buzz about it.
She had just been hit by a very large bus.  Getting hit by any moving vehicle may cause you injury…and highly serious injuries no matter what the speed of the vehicle was.   Even if you do not feel anything at the moment does not mean that later on you won't.  You might not feel anything for a year or years…and then it comes upon you.  But if you failed to put it on record…or failed to get yourself checked out medically…  Well, if you do this…you will not have any type of  legal recourse  regarding your injuries and/or your medical bills in the future…near future or far future.
When I was injured on my job…I was never going to write it up.  I was the person on that job who had the responsibility to file all the claims if a customer or employee suffered an injury in our building.  But if it had not been for some customers who having seen me slip and fall…had not they continued to say you better write it up.  I would not have done it.  I was embarrassed…and didn't feel much pain.  I just felt a bit shaken up…and thought the little bit of pain I felt would pass in a couple of days.  And it did…or so I thought.  I never realized that I had began to become less and less able to do certain things.
I had slipped and fell in March…and it was not until August that I decided to go get it checked out.  It didn't
hurt me…I just felt a slight bit of pressure to my right side.  When I stepped into that doctor's office…I have never worked again.  I had been seriously hurt.  And had not known it.
I went in to work day after day…and never realized anything regarding my developing limited physical capacities.   So, when I stepped upon that bus where the driver fell asleep…I was already injured.  That accident compounded my injuries…and I became worst.
Every accident can have serious consequences for you.  Get yourself checked out…if it turns out that you end up having no type of problems from the accident…then great.  But if so…you need to cover yourself.
Had I not finally decided to put in the paperwork concerning my own slip and fall…by the time I finally went to see a doctor several months later…I would have never have had any type of help concerning my injuries…or any type of legal recourse.   I would have had to suffer from my own foolish behavior of  being lazy…too lazy to put in the paperwork…too lazy to want to sit around in an emergency room all
day or night..or .however long it took.
Following the accident where the bus driver fell asleep…and my decision to just let it go…had it not been for the dizziness that came upon later that night…which I would have just forgot about that accident.  But what would have happened to me if I had been one of those people believing I could take an aspirin…and aspirin away my problem?
The problem was I had injuries…many injuries and serious injuries of which I had no knowledge of until later…and even to this day I am still realizing things caused to my physical being due to that accident.
Be wise…take the time to get yourself checked out.  Do not be too lazy to go to the emergency ward following an accident.  Many accident injuries do not show up until years later…but you cannot wait until they start to show up to put in the report.  If you do…forget about your claim for compensation for injuries and medical bills.  It vanished when you fail to put in the report at the time of the accident.
Well, God bless…
Thank you for reading this blog…and  my others.  Please be sure to continue to share this blog site with your family, co-workers and all your friends… "pass it on" www.bsmith101.wordpress.com ©2009
Entry Filed under: Choice,Cities,family disputes,Family Values,health,judicial system,Law,Medication,New York,Sports,statues of limitations,tennis,The Williams Sisters,Williams Sisters
Trackback this post | Subscribe to comments via RSS Feed