Posts filed under: 'Tyra Banks'
When I read the article on Michael Jordan regarding his acceptance speech… during his induction into the Basketball of  Hall of  Fame… I thought based upon the slant given the article that-
"Okay, maybe he had too much to drink."
You know…celebrating.  It is after all a great
honor. 
But when I woke up this morning it dawned on me…about all those years how  Michael  had probably sat around and listened to  a  bunch of  people taking credit for his success.  P
eople who stood up at podiums with their chest stuck out like his coach at the Univeristy of  North
Carolina…and all the others who Michael slapped in the face…and shook them up a bit  while delivering that speech Friday night.   And I thought about all the people who we  encounter  in lives who tell us we will never make it…and how we need
to consider doing something else…or going to another school…move some place else…or not go on to college…etc…etc…
And then years later you emerge as the greatest basketball player of all times…after time after time…you were told that you didn't have what it took … or would never make it into the pro's…or that your were too dark…hair to nappy…that you are not smart enough…can't talk right…etc…etc…
And so what do you do when all this is coming at you?
Well, if you're like a Michael Jordan and half of the other black folk in this
country…you pushed harder…worked harder…always striving to perfect that which they told you…you could never do…and were not good at.
It is true.  Behind closed doors white counselors, educators…school officials…coaches…tried to sway us not to go on to college…not to pursue our dreams…not to climb any mountains…or swim any seas.   Working tirelessly to deffer ever dream that could be deffered…that is what they did.    But you looked
towards the stars any how…pushed against the grain…filtered through the forces…and worked harder to make it happen.  And one day it did.
Then along came those who had tried to quash your dreams…take away your aspirations…steal your hopes…ripe out your future…to feed you where they wanted to keep you…and all black folk.  And here they came as the rings started mounting up…championship after championship…contract after contract…deal after deal…and everybody now singing your glory.  All of them… all accrediting your fame to what they did for you.
So, yeah…I can understand Michael  Jordan when he stood up at the reception fo
r his induction into the Basketball Hall of  Fame…finally deciding to clear the air…wanting to set the record straight.   Setting the record straight…that it wasn't them…but him.  Telling every wrong thing that they had ever done to him.  It all had made him work all the more harder to get to where  he has…the greatest of all times…the one that all the young ball players coming up behind him are compared to…if  they
show just the slightest bit of  promise.   He became the marker…the standard gage for talent…that they measure the young boys by today.
But like Muhamumed Ali… there will only be one Michael Jordan.  And on his night…he can say whatever  he wants to…and if truth hurts then let it…as well it should.
After years of  holding it in Michael deserved a chance to let it go.  And boy…did he.
I know so well what it is like to have people try to re-direct you  from your  path  and tell you-
"You can't make it." 
When I was in high school  I began sending out applications for college.  This following my high school counselor telling that I was not college material…and should consider going to business school instead so I could learn a trade. 
Needless to say…I didn't listen to him.  I pushed harder…sending out all
my own applications and doing all my own research about colleges and what they had to offer.  And this way before there was anything that even  remotely looked like a computer…and before such materials became so widely available in libraries or any other place outside of  a  school counselor's office.
Following my graduation from high school I was off to college.  I had to figure out  all that financial aid stuff on my own…but I did it.  My first year into  college…I started getting offers to do radio.   Though our college did not offer any courses in communication…we did have a radio station.   And I almost lived in that place.
Though I had gone to school to become a lawyer…I recognized some  faults that I had.  For one,  I hated to talk in front of  people…or read anything out loud.  I also possessed a speech impediment.  And this is why I decided to go up to campus radio station to see about getting on air…I thought that it could help me.
I never thought that I  would  develop a whole other persona.   I just thought that  if  I could play music and talk every now and then…that it would help me to become less introverted…and  that I  would develop more confidence when talking with and before others.  Attributes which I definitely felt would be key for me to have…in order to be able the best  lawyer I could be…and an effective one for my clients.  So, I almost lived in that radio station…covering almost every shift…and job available to me  in our  little station.
I taped every program…and still do…listening over and over again for everything I did or said…what  I liked or  didn't like.  I never realized that
this was creating a radio personality…or anything close to it…not to mention that  I had never considered ever working in radio.  But the offers started coming in…followed my tons of  fan mail.  Who would have ever have thought such a thing would  or  could have happened  to me?  
And finally,  I decided to take one of those offers to do radio professionally and the rest is history.
But it never would have happened had I listened to my high school counselor.   When I walk into oour  teacher's credit union…I see his face smiling down from upon the wall…as they have a very large painting of  him hanging on their wall.  And I sometimes wonder-
"How many black students had he told not to go to college?"
And if  he were alive today…and read about me…I have no doubt that he too like Michael's past coaches…from his high school and/or colleges years…and anybody else who ever tried to discourage him…would poke out  his  chest and try to take a piece of the credit.  When  he  did nothing at all to aid  me…but everything he could to deffer me.
http://nba.fanhouse.com/2009/09/12/jordan-goes-from-classy-to-clown/
http://www.monstersandcritics.com/people/features/article_1500753.php/In-Pictures-NBA-Hall-of-Fame?page=5
To view the CLICKS BELOW just double click a few times and ignore the text.
I have to admit that I have vast respect for Tyra Banks and the job that
she is doing…knowing good and well that many teens look up to her as both their she-ro…and model for whom they would like to embulate.
The topics she covers on her show are provocative, intelligent, moving…and touch upon many topics that no one else has dared to examine in quite the same way that  Tyra  has.  Topics such as black women bleaching their skin…teen
pregnancy…teen prostitution…racism…gay for pay…and shows about loving and respecting youself…all of which our teens are in dire need of seeing and hearing.   And for some reason Tyra does it so well…that they enjoy watching her.   And I guess it all comes down to them knowing and feeling that Tyra is real…and dealing from her heart.
http://www.bvhairtalk.com/2009/09/08/tyra-banks-reveals-natural-hair/?icid=main|hp-laptop|dl7|link3|http%3A%2F%2Fwww.bvhairtalk.com%2F2009%2F09%2F08%2Ftyra-banks-reveals-natural-hair%2F
And she talks about fashion…and realizes how important it is to them…our
teens.
Recently while sitting out on my parent's front porch, I have noticed this young…   Well, I thought she was a young woman…but since school has started back…I now realize that she may well be a teen.  But she is so thin…super thin.  She looks like 2 sticks walking.  Though she appears healthy…nobody without any degree of   body fat can possibly be healthy.
Whenever I see her, I find myself staring at her because I have never seen
anybody as thin as she is.  And I can tell by her dress…that she feels she looks good…maybe even sexy.
But to me…she looks anything but sexy.   Because I know she definitely is a product of an eating disorder.   The product of  disillusion…who bought into that 'thin is in'…and beautiful.  If she could see herself as  I do…she
would know that  is a lie…an absolute lie.  Because anyone the size of  this girl could never be beautiful…because she looks sick. 
And this is why a Tyra Banks is so important…because she works hard as dis-spelling the myths.
Well, I finally did in the glasses totally and completely.  Now, they
are so broken that I can hardly use them.  So, you can imagine how hard it  was  for me to just trying to get through this blog…trying to see through a pair of  glass which I have to tuck tightly down on nose in order to see as best I  can through them.   
But I made it through…and now I can go to sleep. 
Enjoy your Sunday…how you get out to church.  
It was dark all day today…then finally rained just a little…but remained
to be dark.  We are well on our way to an early winter…and I hope you are gearing up for it.
Hope you have a beautiful day tomorrow.    
Well, God bless…
Thank you for reading this blog…and  my others.  Please be sure to continue to share this blog site with your family, co-workers and all your friends… "pass
it on…"  www.bsmith101.wordpress.com  ©2009
 THE BISHOP'S WIFE  is now on sale…CLICK this LINK to purchase my book.  You do not need a paypal account to purchase, and you can purchase using a debit card.  Thank you. 
Add a comment September 13, 2009

Happened to come across this on youtube and it touched me.
You're pretty for a black girl???
In this the 21st Century…I would have hoped that we were far from the
backward thinking of yesterday…all of  us.  But particularly black folk…or so called black folk.   You know when we walked around trying not to be black…afraid to show our napps and kinks.
You do remember yesterday?  
You know the time when …when if  you were white  you were alright.  Light and you could  just get by…or wasn't as dark as the brown paper bag…and your hair wasn't too short…too kinky…or your lips too big.
After all these years…and throughout history we have yet to get over not loving who we are.  And what makes it so really bad…we can't even see that the rest of world wishes they were us.
If  the truth be known…for better or for worst…we set the fashion
trends…style…language patterns… music…dance… and almost everything.   And not only here in this country…but around the world as well.
Western Culture…is definitely highly rooted in the black culture of this country.
So, then why do we feed in to this…I hate me…or can't find a good black man… or can't  find a good black woman lie?
It is a lie…because I am a good black woman…and I know I'm not all by myself. And I also believe that there are just as many good and decent black man.
I will never buy into the hype that the reason so many black men and women are
preferring to date outside of our race…is because they can't find someone good in it.  That is a lie.  
I would really like to know just where they have been looking?
The bars…and  prison?
If you seek out junk…then you will find junk.
And if  you seek junk…don't expect it to step up…to being anything else.   But junk.
I know someone…a black woman…a bit younger than myself…who I used to think of as being smart.  Until one day she said to me that she was  involved with
someone who is an addict…and he has been this way for years.
Now, she has her own business… is in the church…but.   She says she loves the guy….that he is a good person.    She says…she is willing to wait on him with the hope that he will straighten out his life.  
And with God's help…that could happen.
But has anybody ever heard of  being  unevenly yoked?
What if  he never gets his life straight?
And there you are…sitting around all these years…hoping and praying…and sexing it up with somebody who may never be able to be anything real in your life…outside of what he already is.   An addict. 
I don't know if this is still true or not…but when this whole thug culture was
being hyped up…I could not believe the number of decent women…and who I thought were intelligent black woman… talking about they wanted a thug.
"I want me a thug."
What????
Were they crazy?
A what???
A thug?
I guess that is what Vivica Fox wanted when she hooked up with half-a-dollar.
It got even worstt when I went to hear Nikki Giovanni…and she flashed her
tatoo…a large…very large…marking…a tattoo on the inside of  one of  her arms reading…."THUG LIFE."    At 60 something years of age…I felt she had lost her
mind talking about celebrating that lifestyle.  Of what...men beating their women…neglecting their children…etc…  And having sex with anything moving…and dis-respecting women with a bunch of  misogynistic lyrics…loaded with the N-word from start to finish…and a bunch of  other filth.
What is there to celebrate about someone playing like he's a thug?
"Ahhh…come on now, Nikki."
In the above video Oprah says that 70% of  black women are not married
because "there are not just as many black men out there."  Meaning that the earth
is populated with more black women than black men.   I debate this highly…simply because it is not true.  Since we were created by God…and He is and has always been a God of  balance.  He would never have created more of one sex over another.  And particularly since He…Himself  said-
"Be fruitful and multiply."
And He would not have said that…to go against His own laws against adultery and fornication…by creating a shortage of any one sex to the other. 
All through nature there is balance between the sexes.  Why would it be any different for man?
I think that people make all kind of excuses to accommodate their choices.  In
the earlier days of  black stars in this country (of which most of them had white
husbands or wives)…they claimed that it was that they could not find anyone black equal to who they were…being that great singer or actor or actress… or musicans etc.  that they were.   Today they  certainly could not make the same claim since many African-American people excel in all areas from
business to sports to entertainment to entrepreneurship…and ministry too.  
In churches all across this country today there are plenty of  black millionaires lining church pews and pulpits…and not  just in the church.   (But doesn't Pearl Bailey and Queen Latifah look very much alike?)
So, nobody can tell me that there are not enough good or decent black folk around…of both sexes to go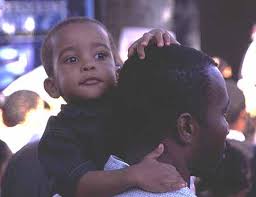 around.  Just a couple of weeks ago I was at a very large church convention called AIM in Tampa, Fl…and I never once saw an im-balance between the black men and women…or teens…and children that were there of   either sex.  And they packed the Tampa Bay area coming from everywhere across this country and outside of  it.
I think that media is to blame for starting the rumor that women out number 
men.  Since in the beginning…media like most of everything else was male dominated.   Men love to justify certain behavior.    So, why not create a lie like saying-
"Women out number us.  So, therefore we are allowed to have as many of them as we would like."
All through history you see women being used as sexual objects…and with men having multiple wives…or harems.   Yet, when you see pictures of those times, art, and readings from early times…they do not reflex a lesser number of  men to women.  If anything…it seemed as though the opposite were true. 
So, shows like the above  segment on the Oprah Winfrey Show only legitimized that lie for many people.  Vast number of people have always believed  it.  But now because Oprah said it…that makes it true.  Not so.  
It is very much the same as saying that there is a 'gay gene' …therefore, gay people can't help being gay.  That too is a lie.  There is no 'gay gene.'   Gay people are not a freak of  nature.  But there are some scientist who claim that this is true…and falsely want to lay claim to this based upon some bogus laboratory discovery.
What it rally all gets down to… is  what do you want to believe?
You can choose to believe lies…falsehoods…or choose to believe the truth. 
But no matter what…black is beautiful…even for a black girl.

CLICK the LINK BELOW to see the video…it is sad to the level of  self-hate due to their dark conplexion.
http://www.mwza.com/tyra-banks-show-black-women-their-children-bleaching-their-skin/
It is amazing the number of women, men and children is this country and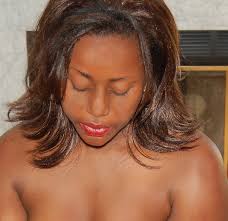 abroad…from the Caribbean Islands to Europe…and Africa…who are running to blench their skin.  Many without any knowledge of the vast risk to their health or  life…not to mention that  the chemicals in the blenching creams are toxic and can destroy the person's face and body over a period of time.
It is a mystery how many of  us would have loved to have been born darker…and those darker…some of  them least ways…and I guess many…since the blenching cream market has grown so big.  It is truly a shame that  so many would want so badly to be lighter.   And would destroy
their beautiful natural complexions trying to undo what God has  so richly and generously blessed them with. 
In listening to the videos above…it all mostly stemmed from feelings that they felt that lighter skin meant better treatment…better jobs…status etc…   All of  which really stems…from lack of respect of  yourself… your capabilities… and how you preceive yourself.   Preception of  one's self  is a great thing…it can hinder you …or sky rocket you into excelling high levels in life…whether others believed you could…or not.
Personally…I have never felt that anything was more beautiful than being black.  I may have never liked what I
personally looked like (in terms of my facial stuff)…or my size…but I have always liked being black…and black features.
Beauty…is us…in all of  our  varying shades.   It's really what makes us so much more interesting than all the other group of people in the world.  We've got variety, baby…and lots of it…and in all kinds of ways.
http://www.guardian.co.uk/commentisfree/2008/aug/08/celebrity.race?gusrc=rss&feed=worldnews
http://news.bbc.co.uk/2/hi/talking_point/africa_have_your_say/8095882.stm
http://news.bbc.co.uk/2/hi/health/7244374.stm
http://news.bbc.co.uk/2/hi/africa/8148719.stm
They say a picture says a 1,000 words.  If  this picture could speak what would it say?
I think…it would say-
"I'm not happy."
In comparing this picture with some of  Michael's earlier pictures before any of the surgery… you can
see that he not only hated his skin color…but his lips…hair… nose…chin… and I guess just about everything else about himself.    How very sad.   And even worst…what he did to himself  thinking he could improve upon what  God had already blessed him with.
Thank you so much, Aisha for posting your video on youtube.  You are not only pretty…but fasinatingly beautiful…and a highly intelligent young black woman.  Your husband must marvel every time he looks…at his queen.  I know you must be an equally wonderful mother…because you possess all the right tools to having a beautiful and  successful loving family.
Take a peak at Ethiopian Sara Nuru…Germany's next top model…and perhaps the world.

And yes…I'm still plugging  my book, THE BISHOP'S WIFE.    In fact…I better get some sleep now…so I can get up early in the morning and get out to go work on my book trailer some more…which I will post here as well as on youtube.  Soon and very soon…   It  is coming.
 Well, enjoy your day tomorrow.  Finally…some sun…but  lots of  humidity too.  Plus I have hot flashes…oh, well… 
God bless…
Thank you for reading this blog…and  my others.  Please be sure to continue to share this blog site with your family, co-workers and all your friends… "pass
it on…" http://www.bsmith101.wordpress.com ©2009
 THE BISHOP'S WIFE  is now on sale…CLICK this LINK to purchase my book.  You do not need a paypal account to purchase, and you can purchase using a debit card.  Thank you. 
6 comments July 28, 2009