Posts filed under: 'Chaka Khan'
Talk about not getting around to POST… when I finally came back to this blog it was I don't
know how long.  Now, after that it has been several weeks more  …had to add the tags and things.  And finally today here it goes…after a bomber or more…struck at the Boston Marathon today just as the runners started
crossing the finish line.
I almost wrote… I'm just shaking my head… but it takes more than that if we ever expect to get a handle on this.  And it goes beyond insanity to some type of morbid inner nothingness that these people have who go out and do these type of things.
Well, nevertheless…. here is another Post that I just never got around to publishing for one reason or other.  After briefly
reading through it I thought that I might share it with you…it seems that I felt like sharing some more of myself in it to you… wonder why?
I rarely like telling much about myself… though I must say that you really cannot tell it by reading many of my blogs.  But for the record… I cannot remember at all when I wrote this but it was a while back… so today I am feeling great and the day is sunny and beautiful.
Now, here is that blog which I failed to published some time ago…
Not feeling well today… but I am not complaining.  Because I have had many more days
when I didn't feel bad at all.  And not many people can say that.
I am just a touch under the weather.  And because I am not accustom to being sick… it tends to bother me a little more than most people.
The other thing is… I do not take medication.  Not at all.   Well… almost not at all.  There have been times when I had to breakdown and swallow something… or go in and have them give me a shot or something… but not often.  And believe me when I say… I have to be in an awful lot of  pain and/or discomfort for me to do it.
Otherwise, I just suffer whatever it is that is bothering me… until it goes away.  Not many people can do that… or attempt to do that.  Since so many people rush to go grab up a bottle of this or that at the slightest on-set of something they think may be bothering them… they never even try to fight off anything.
But this is just a little slight cold.  A sliver of dust must have gotten into my system while I was helping my brother move some furniture that he chose to move from my parent's house into his new apartment.  And since I am allergic to house dust… and it didn't take much before I started itching then a tickle came into my throat.  But as soon as the dust gets out of my system I will be up and about again.
But this past weekend I had a chance to catch the Soul Train Music Awards.  Needless to say… I did not know most of  acts or  the awardees.  But, of course, I did recognize Anita Baker and Ron Isley as they paid tribute to them.
But I waited around watching because I had never seen Eryka Badu perform
before… and boy…oh, boy…  What a disheartening show it really was.
For one thing how can anyone who portrayed herself as being so Afro-centric ever have lighten their skin?
Well, that is exactly what Eryka Badu has done… or so it appeared to be the case to me.  And she looked terrible.  At first I didn't even notice it… because it was
kind of subtle and her face was camouflaged by the hat she was wearing.  It cast a shadow over her face.
We have all read about black women in Africa and the West Indies doing it… but to see that Eryka Badu has stooped to bleaching????
It is insane.  If anything I have always wanted to be darker… but lighter no.  A cousin of
mine slipped and started calling me 'light' and I totally disliked it.  She was trying to anger me.  And she did the moment she let that slip out of mouth.
Needless to say, Eryka has always been a bit wired and out there.  She likes
doing things to grab attention… I guess you could say.   I remember when she first came onto the music scene… everybody thought that the very long dredlocks she was sporting then were her own.  But low-and-behold… over a period of  time we all came to find out that it had been a wig or more than likely dred extensions.   After that I think she went to having no hair at all.
But seeing Erykah Badu with lighter skin… was discussing to me.  Talking about a mindless woman… who evidently hates herself.  I wouldn't want attention that bad.  And whatever song that was… that she song on the Soul Train Music Awards… if  it was intended to catapult  the re-emergence of  her  singing career?
I think not.  For all it was worth she could have stayed home.  But I must say that I did love the hat… and that was about all I liked about this whole supposed Soul Train Music Awards.
For the most part most of  the music on the Soul Train Music Awards show really wasn't even 'soul music' any more.   But a bunch of that 'neo-soul'  junk.
So, in watching the Soul Train Music Awards… I began to feel that we are loosing our identity…our musical
identity and authenticity.   An identity and authenticity which has marked and ruled… in my opinion the whole music world in this country since we came to these shores as slaves brought to America.  And my did we bring something with us.
Some of the best and most authentic music America has ever had  really came out of a revised culture whose roots were founded in slavery. 
Much like the food we developed here called 'Soul Food.'  Hence, Soul Music… the Blues… Doo-Wop… Gospel Music… Rhythm & Blues  etc… etc.. etc…
In watching the Soul Train Music Awards show I felt that soul music had been replaced by a bunch of  people who neither wrote lyrics  or  played real instruments.  People who only looked black, but were trying very hard to appear as weird and way-out as they possibly could be.   This because it would seem that everything
today concerning music is about branding and images… and far less than about true talent… real vocal skills or any skills as far as being a musician or a real song writer.  What happened to artists with the talent of a Little Stevie Wonder or a Prince?
Based upon what I had seen those type of talents had faded far far far away.
None of  them… this group or now generation singers seemed to want to have any connection to the music that put Motown on the charts, or 
Philly on the map… or  Chicago, Detroit, Memphis, New York,  and LA.  Or that had made other urban places  hubs for the rich urban soul sound and melodic tones that had come to be called 'soul music'  or  'rhythm & blues"  …or even "gospel."
While watching the Soul Train Music Awards… there were no Anita Bakers or Ron Isleys awaiting in the crowd to hear their names called for award.  In fact, the only soulful talenst on the show was Anita Baker, Ron Isley, Pebo Bryson, Chante Moore, Rochelle Ferrell, Jeffery Osborne and a few others.  But clearly the 'soul'  that
had been in the history of  Soul Train is now gone.
Everybody wants to be a cross-over artist… some neutral detergent that appears to be black or African American but actually doing some white thang.
The whole time I sat watching the Soul Train Music Awards…
which is something I have not watched in years… or any other music or movie  awards show in years.   As I had long ago felt that they had been watered down to appeal to more less urban audiences.
But it was frightening for me to see  such a lost of what seemed to me to be a vast depreciation of  what has always been ours… our real musical genius and talenst… gifted voices and fantastic lyric writing…
such as that of  Barry White and Issac Hayes… Holland,-Dozier-Holland, Ashford & Simpson, Marvin Gaye, Curtis Mayfield… etc…etc… all to be turned into something which sounded a lot more like that puff of glitter disco music and digitized junk.  And I must say that I see the exact same thing  happening to gospel music.
In gospel music there has developed a vast desire to be played on something 'called' Christian Radio stations…  which in my opinion is nothing but a bunch of  rock music  stations playing rock music and calling it 'Christian Music.'
It would be a shame to loose the richness of  our music… and the history that our music carries with it to the junk I bared witnessed to on the Soul Train Music Awards.  Outside of the tributes
to some real Soul legends… there was nothing on that show I would have voted to give 1 award to.
One day we will look up and no one will know what 'soul music'  was or that it had ever been.  They will not know that there had been such groups like Blue Magic, the Dramatics, Delfonics, Temptations, Supremes, Marvin Gaye, Stevie Wonder, the Manhattans, Teddy Pendergrass, Harold Melvin & the Blue Notes,
Chi-Lites, Rufus featuring Chaka Khan, Phyllis Hyman, Najee, Kirk Walham, the Sylvers, Michael Jackson, the Jackson 5, the Sugar Hill Gang and the list goes on and on and on…  And those are just those from my era there tons more before them.
Who can forget when James Brown first cried-
"Say it loud I'm black and I'm proud."
Or, "Baby, please don't go."
Or when Curtis Mayfield song these words-
"If  I had a choice of  colors."
Or Nina came with-
"To be young gifted and black."
Maybe there is no need for such lyrics like these today anymore.  But that can't true… particularly after what I just said about Eryka Badu and skin bleaching.   But then how about-
"La-la-la means I love you… I love you."
What about –
"They're smiling in your face…all the while they want to take your place."
Will soul music die like jazz has died?
There are no more jazz artists like Max… Coltrane …  Gillipsie…  or Yusuf LaTiff… or Miles …. any more.
Or how about a Junior Parker…  or another B.B. King…  or Muddy Waters…  or Bo Diddley and their special blend?
Now, I must admit that these days I am strictly into gospel music… but having a history in the radio industry
it is hard for me to not realize the importance of preserving this cultural history.  It is ours… and our children need to be recipients of at least knowing of that it once was.  We cannot just forsake everything.
These musical forms and artists are long gone…  Well, more or less off the musical scene… the ones I just mentioned above.  And soon along with their names will the memories of Blue Magic, Phyllis Hyman, the Dells, Temptations, Supremes, the Staple Singers and everybody else either before them or who came after them like Chak Khan, Earth, Wind & Fire, Emotions etc. be forgotten too.  To be replaced by a bunch of  people who have forsaken moving bass beats for  neo- tinty sounds that have nothing soul about them.  Music you can hop and jump up and down to… like we used
to watch those young white kids do on those afternoon after school dance shows like the Dick Clark Show.   But they can't really dance to.  And I guess that is really the point… its not meant to be danced to… but just to make some money.
Forget art…   What does art have to do with it?
No wonder the Soul Train Musical Awards show didn't resemble anything like
their old award shows… or for that matter… didn't come close to emitting anything I would have called 'soul'… outside
of having a tribute to a few past 'soul' artists.  What a real shame…a legacy gone to naught…

I hate to say it… but little wonder Don Cornelius took a gun…  When you sell off something your control of it goes too…  Truly the history of Soul Train will never be the same…
How could that be a fantasy?
I do not even want to talk about it any further.  Too much has probably already been said.  Some of these people are just looking that 15 minutes…  And we need to stop giving it to them.
"And why did they do it?"
And I said, "Oh, you have people today who just want to hurt a bunch of people."
And my son said-
"No, ma.  There has to be a reason."
And maybe there is some other than the 1 I gave.  But who knows if it will ever be revealed and/or discovered.
If it is anything like TV then maybe some camera on a building will lead them right to responsible perpetrators.  My goodness, how I hate things like this to happen.
Thank you for reading this blog…and  my others.  Please be sure to continue to share this blog site with your family, co-workers and all your friends… "pass it on…"  www.bsmith101.wordpress.com  ©2013
Add a comment April 15, 2013

I had not noticed it until my son pointed it out to me.   But recently a
very large car dealership here closed.  One day their lots were full…and the next everything was gone.  It happened so fast…I hadn't even noticed that it had.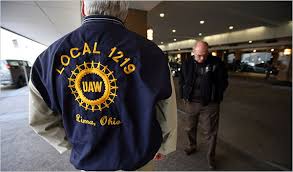 The MG bankruptcy is very impactful upon us all. 
What happened to all those mechanics…sales people…parts people etc….?
http://www.detnews.com/article/20090613/AUTO01/906130324/1148/auto01/58+Michigan+dealers+axed
http://www.politico.com/news/stories/0609/23198.html
The dealership was large and had been in business for years…many years.  And I would have never guessed anything going on in the middle of this country would have effected it.   But it did.   And now a long time city company is now gone.  A city tax contributor…and employer is gone…a community event sponsor and underwriter is…very gone.
Now, one has to wonder what has happened to all those people who
worked there?
Did they go to another dealership?
It is highly unlikely.  Even if one or 2 or…even a few of them managed to get a job at another dealership…the vast numbers of them did not.  Because every dealership is suffering from the same thing.  And all of them are fighting to keep their heads above the water.
Why?
Well, lets face it…who has money to buy a new car?
Everybody is trying to sit back and watch how things are going to work out.   So, it really isn't a good time to go out and try to buy or make any large investments right now.  There is just to much…uncertainty.  That's what people are thinking.   And rightly so.
So, there is an air of apprehension…and unsurety everywhere in this country…and probably around the world.
So, if people really aren't spending money right now…every industry
and company in this country is going to suffer. 
Then there is the other side of the coin too…
Many people have found themselves out of work and without any real prespects for future employment.
So, how is this thing going to work itself out?
How can it work itself out?
One of the most booming business is in the market today…is the computer…or better put is the internet.  Now, that is not to say that we are seeing the number of millionaires being churned out of it…as we did some years ago when interest in the
infant stages of the internet initially started to take root.
What you see is a booming in wthe eb social sites…such as facebook, youtube, myspace etc….   And things like blogging, tweeting etc.
But people need jobs.  They need to be  able to meet their daily
responsibilities and needs.
What about jobs?
What good is retraining people when they have nothing to be retained for?
It is  just a process with no real hope of a positive outcome for those who are being retained.
I recalled talking to someone who was in the process of graduating from a jr. college after being in a retaining program there.  She had worked many years in a factory doing piece-work.  So, she had to learn about
computers…their operation and so on…and a bunch of other things which she never had to have a knowledge of before…nor had to worry about learning before.  She was happy and looking forward to a progressive and shinning future following her graduation and all the time she had invested in her retaining.
But after coming across her again some months later…all that hope and enthusiasm was gone.  It had turned into desperation.  She had been retained and was hoping to get into medical billing…but there were no jobs in our town or any of the neighboring towns in the field.  And her other problem was…her age.
Retraining people sounds good…but where do they go after they get retrained? 
Are they just being sold a bill of goods…false hopes…with no real relief once they have been forced out of their old jobs.
The first problem with the retraining system is that employers  need to be honest with the people they push out of  jobs.  Stop selling them a bill of
goods…and false dreams when they know that there are no jobs out there for all these people.  And that those workers will never get back what they are loosing…by way of their old jobs…not to mention the pay…or benefits.
The only real way of fixing this problem is to bring  jobs back into America.  All this farming out of  jobs abroad has to stop.  Manufacturing has to be brought into this country.  There must be a recreation of  jobs in America.
All these American companies have gone abroad…where they can get labor cheaper…and this has seriously hurt the workers in this
country…our economy…our neighborhoods…ownership of homes…and means of providing for our familes.
Jobs that millions of Americans used to get up and go out to daily are now gone…vanished into the thin air.  While their factories…and buildings…and compounds…sit abandon…or have been rehab into condominiums…or artists lofts. 
And the internet didn't help any either.   It made it easy for companies to employ foreign workers…by merely writing a deal and providing them with
phone lines.  It was just that easy.  They made a deal with someone sitting in a house or some back room somewhere…who you can't even understand…and sounds like the exact same person from company to company whenever you have to contact a customer service department for any reason.   Some guy with a thick accent handling customer service for a lot of different companies.  
Forget about the fact that…you can't understand them…rather him…because they (he) can't understand you…and if  it's not him…then it is her.  They must be related or a husband and wife team.   Because they have the exact same accent.  And you get them all the time…just him…or her…no matter what company or product you think  that you are calling about.
So, you call trying to work out a problem and hang up with a
headache…having resolved nothing.  Because neither of you could understand the other.  Perhaps, the company who make deals with
these type of service providers in various countries…and it sounds like one specific person…handling many different lines…but maybe the companies that farm out their customer service departments to entities such as these…really shouldn't be getting our business in the first place.  Because they could care less if we get helped or not.   
They just want to say that they have customer service…because it makes people feel better when they buy a product or service to know that if their is a problem or question they can hound somebody about it.   So, these companies just want to say that they offer customer service…not intending to actually provide it.  So, they hire someone who can half speak English to help us.  
These companies…that gave away those jobs that Americans used to have in their customer service departments…they only look at the bottom line.   What do they care about service…or whether we get some or not?  Or whether the guy understands you or not?   They don't have to talk to him…but we do. 
These companies really shouldn't be getting our business…because in fact when they farm out jobs abroad…they are in fact…destroying this country…by destroying the job force here…by deleting more and more jobs in America in pursuit of  cheaper and cheaper labor.  It is really unfortunate that we never experience their poor customer service departments…until after we have bought into the service or purchased their products.
I understand that we live in a capitalistic society.  I even understand global capitalism…and that for capitalists the
bottom line is everything…but not if you cut off your own nose in spite of your face.  And that is exactly what sending America's  jobs abroad has ended up to being. 
Without jobs…people can't buy…anything.   The whole country is at a stand still…because everything has been farmed out…outside of our own borders. 
And though those countries are getting the jobs…but they are not earning enough money to uplift them or their country.  Therefore these companies seeking the cheap labor cannot create any other potenial customer markets for their companies which are taking advantage of these pooper countries…by under paying them.  Because they can't afford anything…either…though they have the jobs.  But they are making no real money…or better put…earning.
GM dealership closings by state

Ala —.33; Alaska — 0; Ariz. — 11; Ark. — 17; Calif.— 65; Colo. — 15; Conn. — 11; Del. — 2; Fla. — 35; Ga. — 24; Hawaii — 2; Idaho — 8; Ill. — 66; Ind. — 48; Iowa — 46; Kan. — 29; Ky. — 23; La. — 10;.
Maine — 14; Md. — 21; Mass. — 29; Mich. — 58; Minn. — 39; Miss. — 14; Mo. — 38; Mont. — 16; Neb. — 21; Nev. — 3; N.H. — 6; N.J. — 33; N.M. — 10; N.Y. — 60; N.C. — 36; N.D. — 6.
Ohio — 79; Okla. — 17; Ore. — 21; Pa. — 90; R.I. — 3; S.C. — 24; S.D. — 16; Tenn. — 30; Texas — 55; Utah — 6; Vt. — 26; Wash. — 18; W.Va. — 25; Wis. — 50; Wyo. — 6.
Nation — 1,323
Therefore, greed just does not pay.
What seemed like a great idea…going abroad to obtain cheaper labor has in fact worked against these American companies.  So, it seems that the only way of
rectifying the problem is to bring the jobs back to America…which is still the largest customer market in the world…when we are working.
So, yes…THE BISHOP'S WIFE, my book is due to be out soon.  A matter of a couple weeks now…and I am so excited.  I will keep you abreast.  And soon you will be to see the youtube ad for it.   Haven't completed it yet…but I am working on it.  In it you actually get a chance to hear me.  I don't think you will see me…but you will hear me…and perhaps see
a phone.   As I see that many of you have checked out my ABOUT page…seeking to find out more info on me.
I am media…that is what I am.
 Well, enjoy the rest of your weekend. 
Just finished getting my hair done…and plan on being in church tomorrow.   And yes… I am still trying to catch up on my sleep…and will be doing so for quite time as I have a weeks of sleep to catch up on.
God bless…
Thank you for reading this blog…and  my others.  Please be sure to continue to share this blog site with your family, co-workers and all your friends… "pass it on…" http://www.bsmith101.wordpress.com ©2009
  THE BISHOP'S WIFE  is now on sale…CLICK this LINK to purchase my book.  You do not need a paypal account to purchase, and you can purchase using a debit card.  Thank you. 
2 comments June 14, 2009